CathyRecommends: Five Beauty Essentials For Fall/Winter
With Michigan autumn now in full force, it is time to switch out your spring and summer beauty products for ones that are more fall appropriate. Listed below are five essential beauty products for you to begin or expand your kit. 1) Moisturizer: Time to put away the light sunscreens packed with SPF and replace it with a heavy duty moisturizer. This is a crucial skincare product for both men and women in fall and winter, but especially for the ladies. Before you decide on a new foundation or powder that will better suit your skin for the colder weather, it is necessary to maintain a smooth base for your foundation. Having dry skin will make foundation look cakey and flakey. Also, not only will moisturizer help your foundation glide on more smoothly, but it will create a barrier between your skin and your makeup.
Suggested products:
Moisturizers for dry skin (Tip: exfoliate before moisturizer)
High End:
Estee Lauder Hydrationist Maximum Moisture
Origins Make A Difference Plus
Clinique SPF 25 Age Defense Moisturizer
Mid range:
Kiehl's Abyssine Cream
Philosophy Hope In A Jar
Drugstore:
Simple Kind To Skin Replenishing Rich Moisturizer
CeraVe Facial Moisturizing Lotion AM
Moisturizers for Combination/Normal:
High End:
Clinique Dramatically Different Moisturizing Lotion+
Mid Range:
Philosophy Take A Deep Breath Oil Free Energizing Oxygen Gel Cream Moisturizer

The Body Shop Aloe Soothing Day Cream

Olay Complete All Day Moisturizer With Sunscreen
Drugstore:
Olay Complete All Day Moisturizer With Sunscreen
Oily Skin (Tip: try gel formulas):
High End:
Clinque Dramatically Different Moisturizing Gel
Mid Range:
Boscia Clear Complexion Moisturizer
Mac Mineralize Charged Water Moisturizer
The Body Shop Seaweed Mattifying Day Cream
Drugstore:
Neutrogena Visibly Clear Pink Grapefruit Oil Free Moisturizer
Simple Oil Balancing Moisturizer
2) Lip balm: What moisturizer is to your face, lip balm is to your lips. This is particularly important if you want to dive into the deeper color or matte lip trend this fall and winter, since those lipsticks tend to dry out your lips.
Suggested products:
High End:
Fresh Sugar Advanced Therapy Lip Treatment
Hourglass N. 28 Lip Treatment Oil
Mid Range:
Drugstore:
Burt's Bees lip balm
Carmex
3) Mascara: It is rare that a beauty product can be stand-alone and dramatic at the same time. Many beauty products needs to be complimented by another to not look unnatural. Foundation, for example, needs to be paired with powder or a bit of color. Eyeliner needs to be paired with lashes. Lipstick needs to be paired with concealer. But mascara can be worn lightly on its own to widen and wake-up the eyes, or it can be used more dramatically to compliment a bold makeup. That is why every girl should start with a good mascara.   It's just so versatile.
Suggested products: (Tip: Use a waterproof mascara to hold a curl)
High End:
Lancome Definicils (comes in waterproof formula)
Lancome Star (comes in waterproof formula)
Lancome Hypnose (comes in waterproof formula)
Benefits They're Real (good for long lashes)
Bobbi Brown Smokey Eye Mascara
Clinique Bottom Lash Mascara
Drugstore:
L'Oreal Voluminous (comes in waterproof formula)
L'Oreal Voluminous Million Lashes (comes in waterproof formula)
Maybelline Illegal Lengths
Maybelline Volum' Express The Colossal Cat Eyes
Maybelline Volum' Express The Falsies
4) Lipstick: If it was any other year, lipstick may not have made the cut for me as an essential, however, this year's fall and winter beauty trends is all about the lip. Whether it be a nude lip with a natural face or a retro, vampy shade - lipsticks are definitely the showstoppers of this year's fall makeup collections.
Suggested Products:
Neutrals:
High End:
Tom Ford Blush Nude
Lancome Rich Cashmere
Nars Belle De Jour
Nars Honolulu Honey
Nars Cruising
Dior Rouge Dior Nude Lip Blush
Drugstore:
Rimmel Lasting Finish by Kate Moss 03
Rimmel Moisture Renew Nude Delight
L'Oreal Colour Riche Lipstick Fairest Nude
Wet 'N Wild Bare It All
Revlon Colorburst Lipstick Soft Nude
Reds/Vamps:
High End:
Lancome Berry Noir
Nars Scarlet Empress
Nars Heat Wave (Orange based red)
Chanel Rouge Allure Rouge Noir
Chanel Rouge Allure Incandescente (Orange based red)
Mac Ruby Woo (retro red)
Mac Russian Red (intense blue based red)
Mac Rebel
Mac Diva
Drugstore:
Rimmel Lasting Finish by Kate Moss 01
Rimmel Lasting Finish by Kate Moss 107
NYX Snow White Round Lipstick
NYX Hero Round Lipstick
Revlon Fire and Ice
Revlon Matte Really Red
5) Nail Polish: There's something about manicured nails that are so feminine. While in professional settings it's best to stick with neutrals and pinks,  for the sake of being festive we are going to focus on reds. Reds, dark reds, wines, burgundies, ox blood, etc. are extremely in season right now and here are my suggested products to achieve the look:
Essie Bordeaux
Essie All Lacquered Up
Butter London Knees Up
Butter London Pillar Box
Butter London Saucy Jack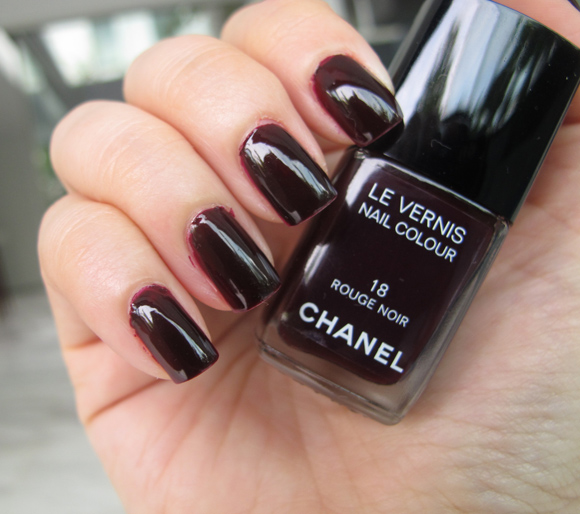 So, just some suggestions for those who want to start a fall kit or who want to find new products and colors to expand their makeup collection. Either way, fall is here and it's best to embrace it.