Noteworthy: This Week in SHEI
This week the literary team of SHEI sat down and scrutinized the latest in fashion, popular culture, and entertainment. After ogling through cyber-space and social media, we compiled a list of this week's most noteworthy moments that should most certainly not be spurned or overlooked. 1. Filipino Fashion Photographer John-Paul Pietrus sells his limited-edition prints of Naomi Campbell to benefit victims of the Typhoon in the Philippines. All proceeds will go to the Red Cross in aiding Filipinos in their recovery. He told BBC News that he selected this particular photo of Campbell because, "she looks peaceful and strong and calm. I would like serenity to come to the affected areas of the Philippines, so it's very symbolic."
2. Isabel Marant for H&M. Parisian Fashion designer, Isabel Marant, launches her first collaboration with H&M this Thursday, November 14th. Her parisian chic style is eclectic, mixing urban and bohemian aesthetics with pops of metallic silvers, rustic reds, and a touch of sleek leather. Looking for suggestions while shopping the collection? Marant is always inspired by her husband's closet and a touch of masculinity in borrowing from menswear. So though many may gravitate towards the women's racks, try to emulate the true Marant in borrowing from the boys this time around.
3. About Time hit the box office and proves to be this month's must-see blockbuster. While Rachel McAdams may be the film's leading lady, Domnhall Gleeson stole our hearts and left us wanting more.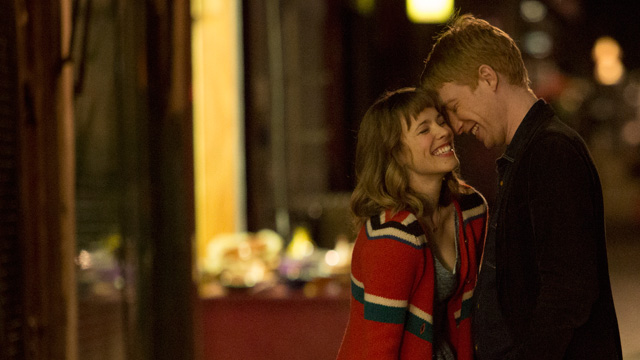 4. JCrew airs its first National Television Advertisement in partnership with MasterCard.
http://www.youtube.com/watch?v=Vcw_XsqNkXI
5. Karl Lagerfeld shares with Harper's BAZAAR his favorite accessory: Felines. His cat has two maids and even an iPad.