Marc Jacobs Beauty
Marc Jacobs has become a ubiquitous name in America's fashion industry. He is the head designer for Marc Jacobs as well as Marc by Marc Jacobs and has over 200 retail stores in over 80 countries. He was the creative director of the much coveted French brand, Louis Vuitton, from 1997 to 2013. He was recognized in Time magazine's "2010 Time 100" list of 100 most influential people in the world and was number 14 in Out magazine's 2012 "50 Most Powerful Gay Men and Women in America." It seems that after successfully establishing himself in the fashion industry, Marc Jacobs now wants to venture into beauty territory. In April 2013, Marc Jacobs let the  information about the hushed beauty line slip and officially announced his collaboration with Sephora  in June 2013. The bold collaboration is called Marc Jacobs Beauty.
"I love the entire ritual of getting dressed. When we do a fashion show, we try to send out a message; we couldn't do that without the hair and makeup. The whole is equal to the sum of its parts," says Jacobs (Style). As to why Sephora? Jacobs says the opportunity just presented itself. He insists that he played an active role in the creative process and production of the products. And Sephora supports what he enjoys: "You go into the store, and touch it, and try it, and love it. I've never bought anything on the Internet. I like experience." He compares the experience to be very similar to designing, and that he got beauty inspirations from the most mundane things, like his coffee table, to iconic characters in his life.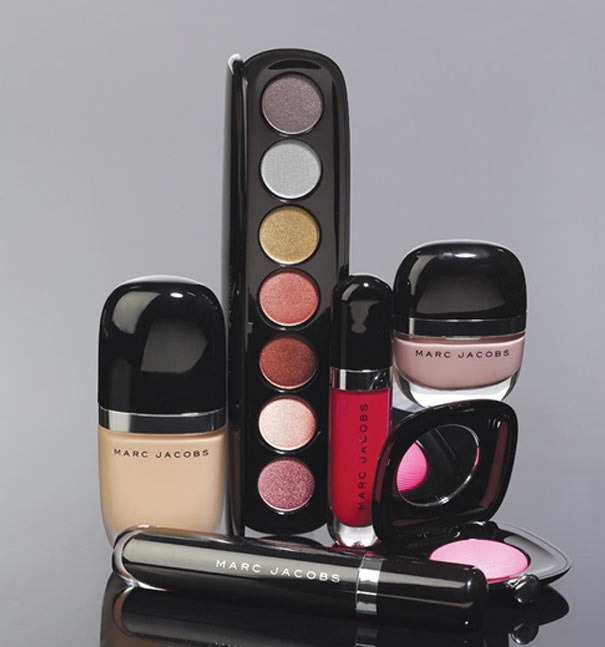 Skeptics thought that it was a brave move for the designer, due to the fact that, historically, the beauty industry has not been kind towards big time designers. However, after months of anticipation the line launched in August 2013. The products flew off the shelves in stores and crashed the online website from over-activity. This trend does not seem to be slowing down, during the recent VIB sale at Sephora. Marc Jacobs beauty products, like O!mega Bronze, Enamored Hi-Shine Nail Lacquer and the Shameless Bold Blush, were the first to be out of stock and predictions for Jacobs retail sales are around $15 million  from August through December 2013 (WWD).  In addition, the line has continuously gathered positive reviews. Whether it be a luxurious handbag or an oxblood nail varnish it seems Marc Jacobs can do no wrong.  Everyone wants a piece of Marc and now its even easier.