Miley Cyrus and Marc Jacobs Collaboration
Marc Jacobs Spring/Summer 2014 shot by David Sims
For some it may come as a shock, and others it's a match made in Wrecking Ball heaven. Marc Jacobs has made Miley Cyrus the face of his Spring/Summer 2014 campaign and the collaboration couldn't have come at a more opportune time for both. Cyrus has been the talk of media for the past year, from her bold fashion choices to her controversial music performances. Jacobs has also made headlines in this career-defining time having left his position as Creative Director of Louis Vuitton in hopes of focusing more on his American brand.
With a few of the campaign images released, Miley's fans are presented with a more tame and somber view of the singer than the one they've come to know. With a stormy beach background, Miley and two models lag in the sand. Miley is dressed in a  navy blue, refined jacket and dark red embroidered shorts, and her short locks are tousled in a lazy style, as she frowns into the distance to give the impression of a beach trip gone wrong.
Some controversy has already sparked from the new Miley and Marc collaboration with Jacobs' long-time friend and photographer Juergen Teller. Teller has worked on countless Jacobs' ad campaigns, some featuring artist M.I.A and actress Dakota Fanning. Yet, with Miley on board to be the face of the upcoming season, Teller was not a part of the picture. Jacobs states, "we all just love her and her entire being, her energy, her talent, her intelligence, everything. There's nothing I don't like about her" (Hypebeast). However, when it came to Teller shooting Miley, the photographer refused the opportunity. Jacobs' campaign was shot by photographer David Sims, giving the world a new perspective to how we see Miley, as well as the Marc Jacobs brand.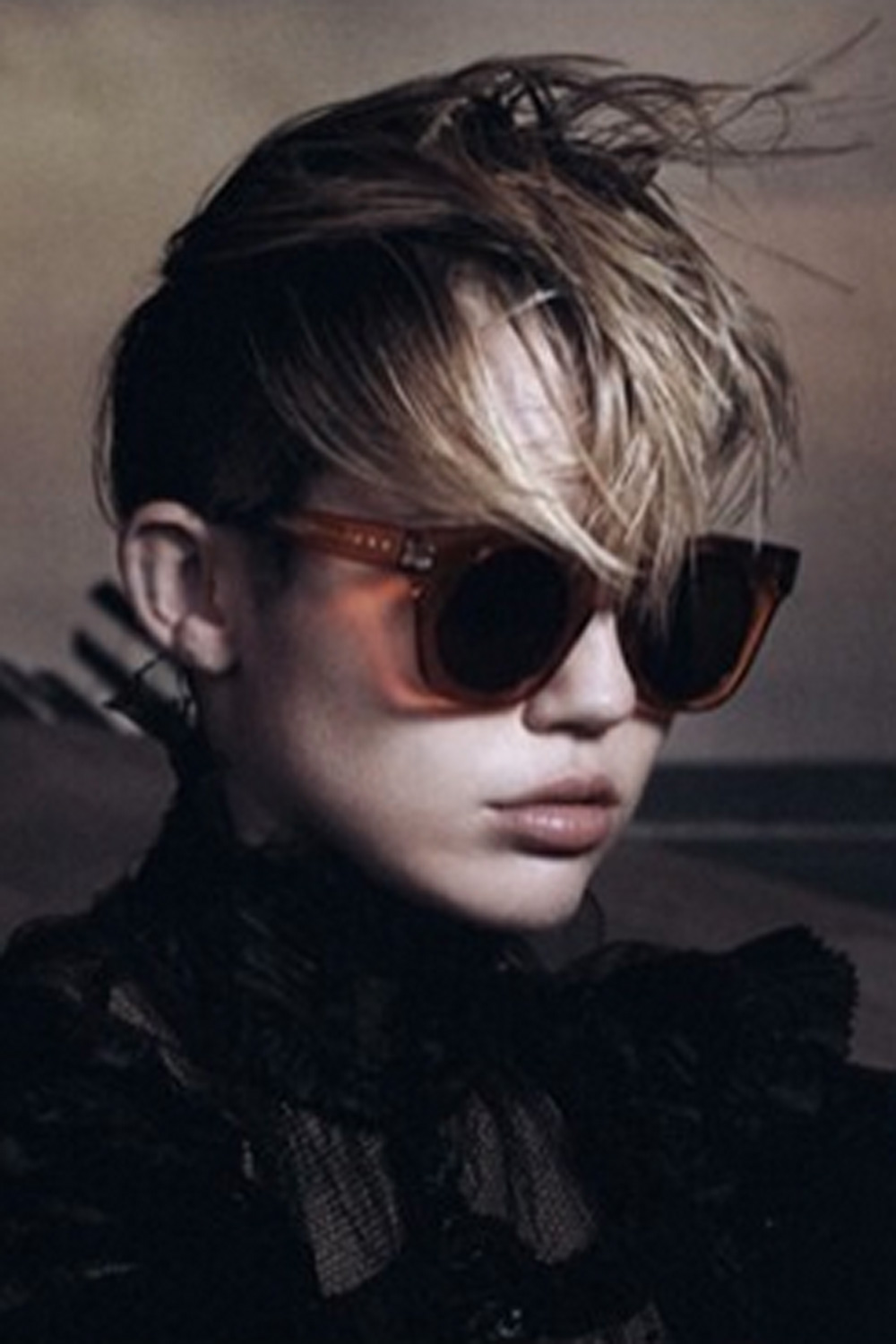 Marc Jacobs Spring/Summer 2014 shot by David Sims