Power Team: UK Brand River Island and Blogger Hagelstam
Who doesn't love a good heel? More importantly, who doesn't love someone who knows everything about a good heel? That may be the reason why London-based fashion brand, River Island, decided to collaborate with the fashion-wise 5 Inch and Up blogger Sandra Hagelstam. Sounds like a dream team to us. River Island originated in London of 1948 and has expanded into many fashion markets around the globe. The brand made a name for itself in the high street fashion scene with its strength in designing stylish and affordable collections for the fashion-savvy girl and guy.
Hagelstam, a Finnish, London-based blogger with a tenacity for high heels and chic clothes, started her blog 5 Inch and Up in 2010. Her passion for teaching her readers to not be afraid of a little height on a heel, set her apart from the crowd - not to mention her artistic photography, glamorous styling choices, and of course her passionate personality.
This set the stage for a great match. River Island and Hagelstam teamed up to design and release the six-piece footwear collection in early November. Hagelstam had a heavy hand in the design process in order to incorporate her personal flare into the collaboration.
"I started off designing very much with a River Island girl in mind. I went into the store a couple of times and whilst I was looking at the customers, I realized the River Island girl is very - in a good way - loud and proud of who she is, she's very sexy and she's very glam," said Hagelstam.
The collection is mostly dominated by a black color scheme that emanates a classic, chic, and minimalist style. You can pair this footwear with any outfit and easily go from day-to-night with the same shoe.
In her everyday styling, the 5 Inch and Up blogger finds inspiration from any and everywhere.
(Photo Credit: 5inchandup.blogspot.com)
"I do a lot of browsing online; obviously I'm a big blog reader myself. Pinterest is a great platform to be able to pin stuff together, have your own little mood-board. But I still read a lot of print magazines. I think the stylists in print magazines do a really good job, so it's a mix. I'm very influenced by street style, I think it's a very nice opposite to the runway trends that we see. I really like mixing different contrasts, and having almost a nightie as a dress that can be worn out; if you feel too naked, throw on a blazer. It's all about contrasts and creating an interesting silhouette."
Blogging has introduced a bevy of smart, stylish women and men into the retail world. By collaborating with these cutting-edge bloggers, brands have an opportunity to immerse themselves into the minds of their customers, as well as learn a thing or two from the blogger's personal experience.
Hagelstam reminisces on starting her own blog, having never expected to be where she is today.
"I used to read a lot of blogs," she says. "I used to love Fashion Toast, Sea of Shoes, Carla's Closest, mostly US blogs and I've always been obsessed with heels; I'm always in heels. So I was looking at my shoe closet one day and I was like, I have all of those 'it' shoes that these girls are wearing, I need to give these shoes some attention! I just loved the idea of having a visual diary, it was very much what I wanted to do. I've never been much of a writer, but working with pictures felt very natural to me."
And for the budding fashion bloggers out there, Hagelstam offers some solid advice:
"Find what your edge is," she says. "Are you good at writing; are you good at styling, maybe photography? To be honest, doing your own photos is a massive plus because you're potentially going to be able to create content for magazines which opens up a lot of doors. However, if you're a good writer, that could land you an amazing job as a journalist. So I would say find what the edge is, then put all of your time into that. Also don't be shy, my collaboration with River Island started with me going up to a girl and saying 'I want your boots.' So feel free to tweet brands, e-mail brands, and be visible to them. I know River Island is always looking for new, exciting faces and bloggers to work with. It can start out with something very small and you can end up having a collection, so be focused."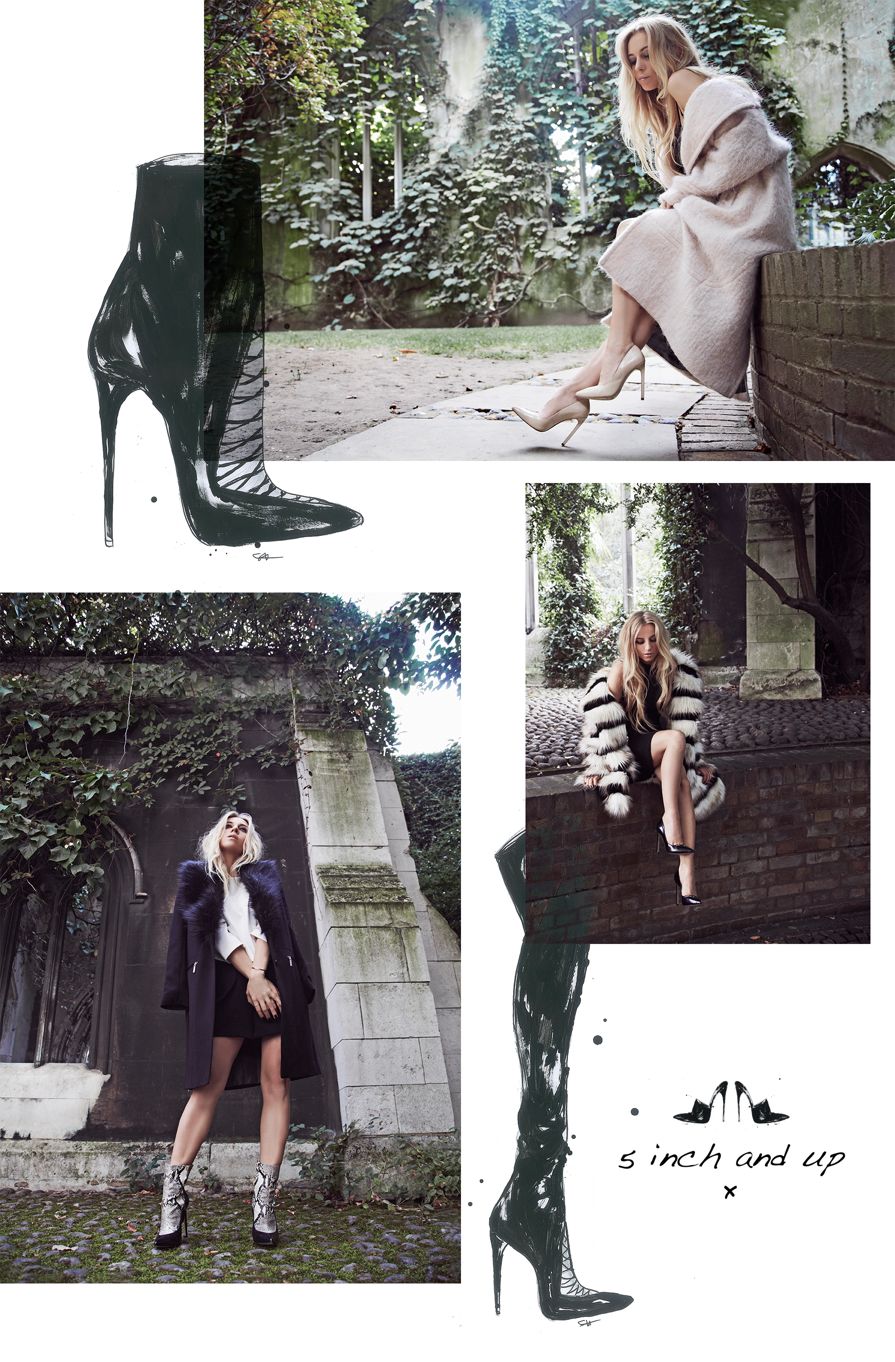 (Photo Credit: riverisland.com)