#Wedding Crush Wednesday
It's cuffing season, and only a social media recluse would be unaware that Solange Knowles is cuffed. Permanently. The 28-year-old singer-songwriter tied the knot with Alan Ferguson on November 16th, and  Vogue released a sneak peak of her official wedding photos. The photographs have been reposted to every social media platform since. And rightly so.
The wedding was an outstanding reminder of Solange's impeccable aesthetic taste and vision. Photographer, Rog Walker, notorious for his vignetted portraits and tonal genius, created a visual feast. Vogue notes that its composition was inspired by Vanessa Beecroft's artistic and conceptual work. The shoot was an exhibit so simplistic in its display of clothing and individuals, that it was indulgent.
Composed of kin and close friends, the wedding party unconventionally donned all white. But despite the uniformity in shade, Solange remained the center of attention - literally. According to Vogue, she wore a Humberto Leon for Kenzo ensemble, with an A-line silhouette and clean-cut cape. With bright red lips, gold accents, and hair in an iconically bouffant crown, she was an exemplification of elegance.
With minimal layers, one-pieces and slightly flared pant legs, the nuptial day was anything but gaudy or excessive. Other photos of her in alternative wedding attire continue to demonstrate how the event epitomized her idiosyncratic style.
Solange's pure and simple look left room for small touches, from the jewelry on her wrists to the flowery elements in her hair. She may not have revolutionized weddings but she inverted a few of its traditions to create a nuanced exhibition of good taste. Her nuptials prove that one can embrace tradition in a way that is still true to oneself, which in essence, is everything Solange is about.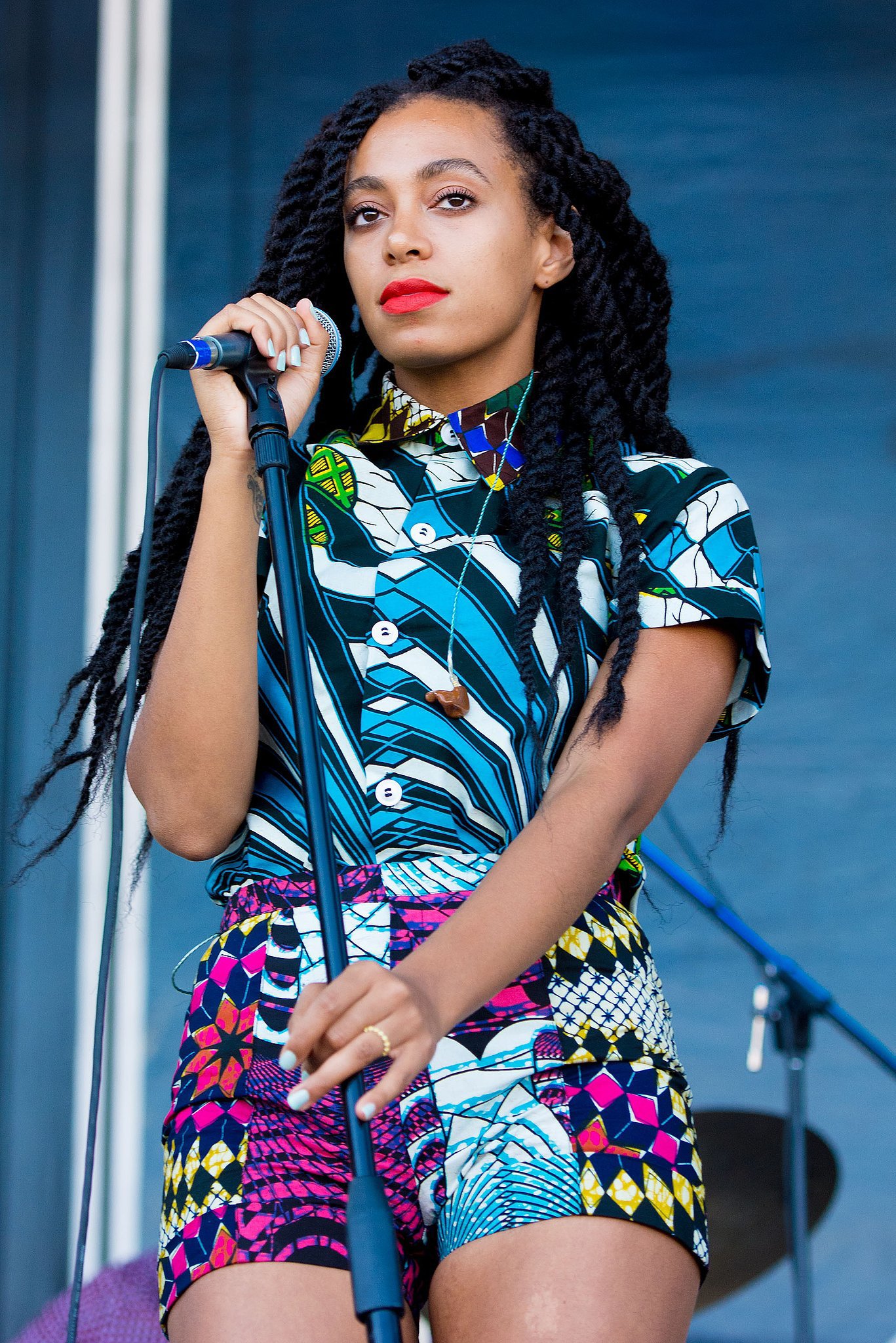 There is no denying that Solange is a woman of idiosyncrasy. She danced, wrapped in a silk robe, to Rae Sremmurd's "No Flex Zone" with her 10 year old son at the reception. This was her second time tying the knot and she is now married to a man in his early 50s. She embodies the patchwork nature of today's modern family and she embraces the messy nature of life that does not deliver its promises through the 1950s version of the American Dream. She rocked natural hair styles before it was a trend and is a constant reminder that femininity can exist outside the popular bodycon silhouette. If not for her music, or her style, then she should be regarded for her strength to go against the grain. #WCW